Look no further for engaging activities to stay fit and healthy with limited mobility! Seniors with limited mobility can explore many low-impact activities such as painting, drawing, listening to music, watching movies, socializing online, and even doing light exercises.
Here are 10 enjoyable ideas that can help keep seniors entertained throughout their day. From chair yoga and gardening to baking and puzzles, there is something here for everyone. With so many exciting options at senior living communities, staying active while being mindful of mobility issues has never been easier!
Our Recommended Activities for Seniors with Limited Mobility
These activities are great options for seniors who want to stay active and engaged even with limited mobility.
Chair Yoga
Chair yoga is a great way for those with limited mobility to get the benefits of gentle stretching and breathing exercises without getting up from a chair. It's also easy on joints and muscles, making it perfect for seniors who need to take it slow when exercising.
Gardening
Gardening is a great activity for seniors that provides mental stimulation, physical exercise, and a connection with nature. Even if you don't have a full garden in your backyard, plenty of indoor gardening options don't require much movement or heavy lifting.
Baking and Cooking
Cooking is an enjoyable activity that allows seniors to express themselves while staying active at the same time. Simple recipes that don't require too much movement are great for cooking with limited mobility.
Reading or Writing
Reading and writing can exercise the mind without physical movement, making them perfect for those who want an intellectually stimulating activity without taxing their bodies too much.
Painting or Drawing
Painting and drawing are creative outlets that don't require seniors to move around too much but still allow them to express themselves freely.
Puzzles and Games
Puzzles such as jigsaw puzzles and word searches stimulate the brain without requiring strenuous movements from the body. They are perfect for those who want a mental challenge without overworking themselves physically!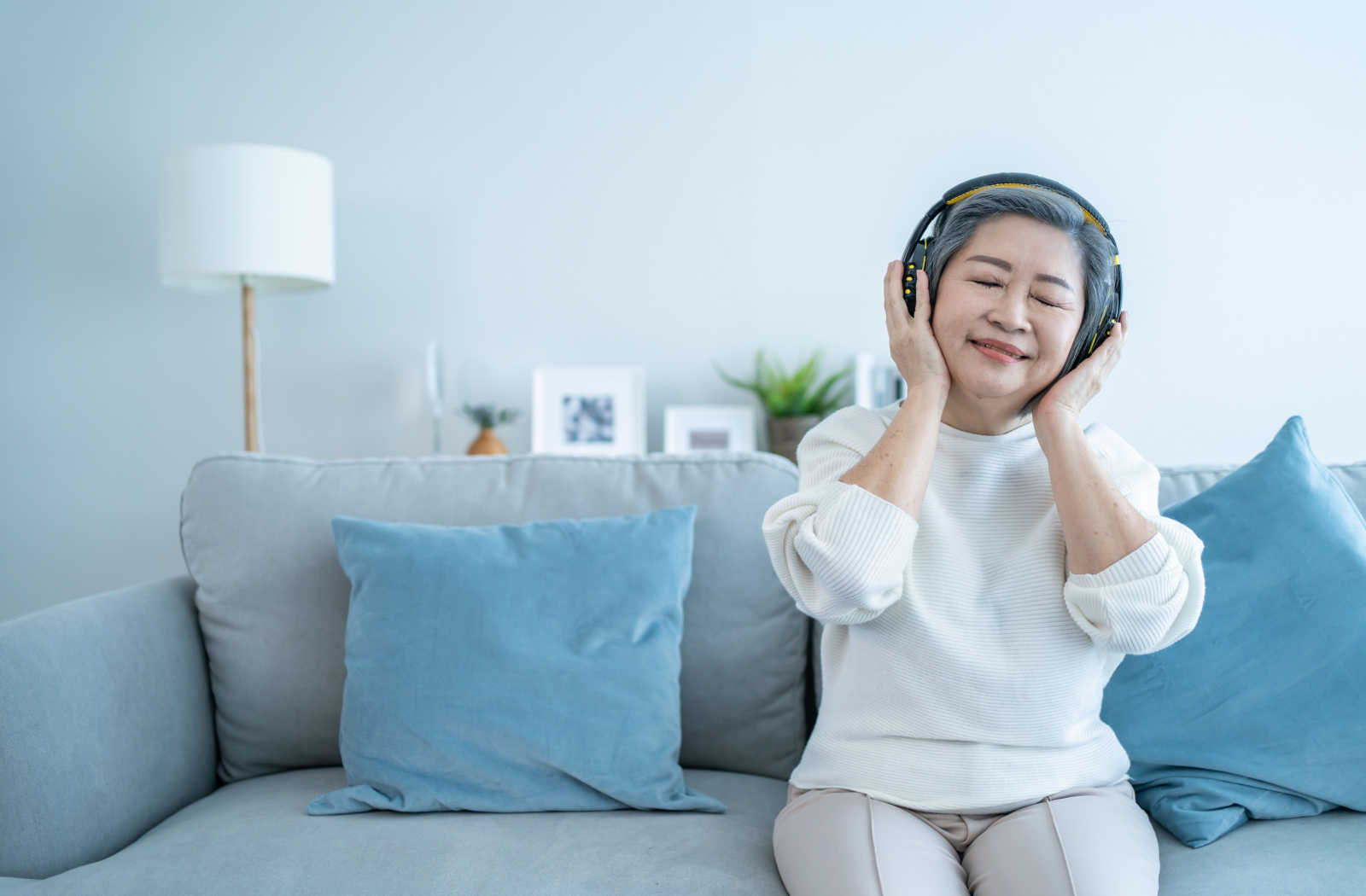 Listening to Music
Listening to music can have many positive effects on moods and emotions. Music can be used as relaxation or entertainment, and is an activity that anyone with limited mobility can enjoy.
Watching Movies
Watching movies is another great activity for seniors with limited mobility. It provides entertainment and an opportunity for conversation about different topics when watched together with family members and friends.
Socializing Online
Staying connected through social media platforms allows seniors to connect with friends and family, even if they cannot physically meet them in person.
It makes it easier to stay in touch with people near and far without having to leave the house or worry about getting around. It also allows seniors to stay involved in their communities by joining online discussion groups or participating in virtual events.
Light Exercise
Even with limited mobility, there are still ways for seniors to get some light exercise in their day-to-day routine.
Using resistance bands and light weights can be beneficial for those with limited mobility, as it helps keep muscles active and engaged without putting too much strain on the body.
Yoga is also an option, as many classes cater to seniors and focus more on stretching than strenuous poses.
We Create Meaningful Experiences for Seniors with Limited Mobility
We hope these 10 activities for seniors with limited mobility have given you some ideas and inspiration! Most are fun, engaging, and easy to do. Whether it is yoga, gardening, baking, or even doing puzzles, each can have positive physical and emotional benefits.
At All American Assisted Living at Warwick, we are dedicated to providing innovative care and activities which offer a more meaningful lifestyle for all our residents. Our team has vast experience making sure there is something for every resident's needs and preferences. They are devoted to creating a unique experience filled with compassion and comfort. We take great pride in elevating the lives of our community members, and we believe this should be done within an environment of trustworthiness and compassion.
If you would like to find out more about All American Assisted Living at Warwick and how we can help support the physical health and well-being of seniors with limited mobility, why not schedule a tour today?